Charting Automation
Focus on the Medicine
1
Patient Completes Questionnaire
Patient completes computer assisted history in advance of medical visit. This can be done in by in your waiting room or by the patient at home, on their own device, or a tablet you provide.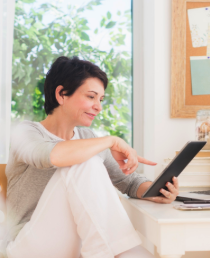 Insig generates a medical note, while updating key sections of the chart and CPP. You'll have approximately 80% of your note completed, you can review it before the visit and walk in ready to dive into the details.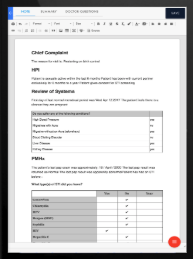 3
You Focus on the Medicine
You can focus on patient care, while simply reviewing and editing the note as needed. With Insig you'll be able to quickly finish the note with the patient, no more staying late to finish notes!